Mother's Day is a special occasion that honors mothers and mother figures worldwide. It's a day to show your mom how much you appreciate her and to celebrate the bond between a mother and child. This year, Mother's Day falls on Sunday, May 8th, 2023, and it's the perfect opportunity to plan a special day with your mom.
If you're looking for ideas on what to do for Mother's Day, you're in the right place. From relaxing at home to exploring new activities, there are many ways to make this day unforgettable for your mom. Whether you're looking for a simple gesture or an elaborate celebration, there's something for everyone.
This article will explore some of the most exciting and engaging things to do for Mother's Day. We'll provide you with a wide range of ideas that you can customize based on your mom's interests, personality, and preferences. With these suggestions, you can make this Mother's Day one that your mom will cherish forever.
So, let's get started and explore the best things to do for Mother's Day in 2023!
Breakfast in Bed:
There is no other way to begin Mother's Day that is more special than to serve her breakfast in bed. Your mother will be pleasantly surprised if you make her some of her favorite breakfast foods, such as pancakes, waffles, or eggs and bacon. To make the morning even more memorable, bring a vase of beautiful fresh flowers or a thoughtful present. This uncomplicated act is a wonderful way to show her how much you value and appreciate her presence in your life.
Plan a Spa Day:
Give your mother the gift of a day at the spa, where she can unwind and be pampered there. Make an appointment for her to receive a facial, massage, manicure, or pedicure. You might also consider giving her a gift card to a spa so that she can select the services she wants for herself. The majority of spas provide unique Mother's Day packages that can be purchased at a discounted rate and include a selection of services. Your mother will benefit greatly from taking some time to relax and unwind at a spa, which is an excellent gift idea.
Throw a Mother's Day Special Brunch:
Observe Mother's Day by hosting brunch at your house or by making a reservation at a nearby eatery. Taking your mother out to a delicious brunch is a wonderful way to both commemorate the day and spend quality time together. You could make some of her favorite brunch dishes, or you could experiment with a new recipe. If you plan on going out to eat on Mother's Day, you should make reservations in advance because restaurants typically see an increase in customer traffic because of the holiday.
Plan an Outdoor Picnic: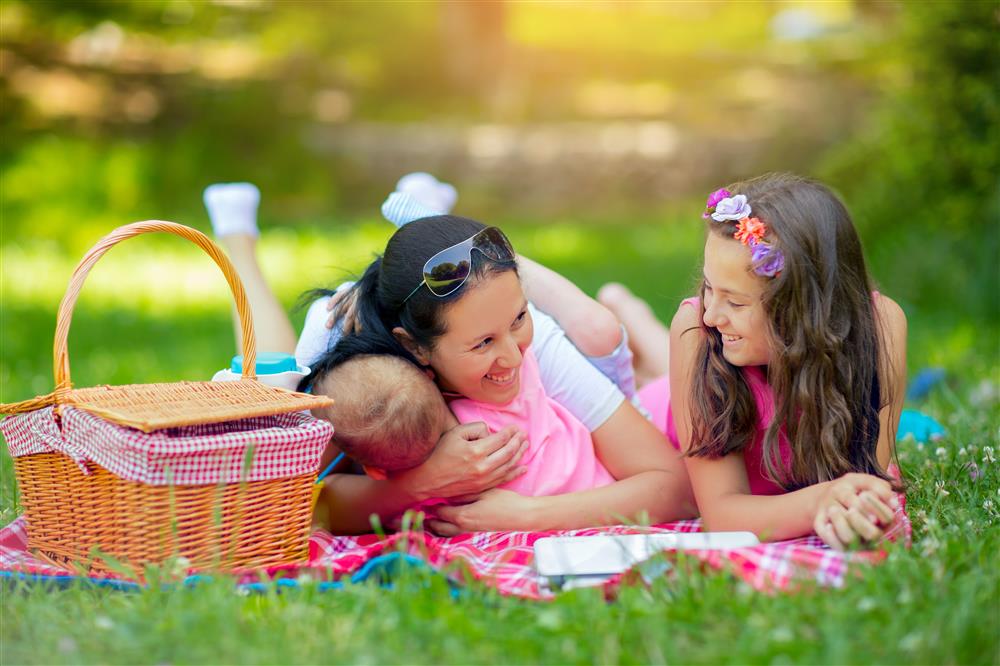 Make your mother feel special by throwing her a picnic in a nearby park or garden. Gather a blanket, her favorite foods and drinks, and a picnic basket, and head outside to enjoy the fresh air and sunshine together. You could also bring a book to read or some games to play with you. Those individuals who want to spend time with their mother in an atmosphere that is calm and undisturbed may find that this is an excellent option for them.
Learn a New Skill Together:
Make it a family activity by enrolling both you and your mother in the same class. This could be anything from a painting class to a dance class or even a cooking class. You won't only have a good time discovering something new, but you'll also make some memories that will last a lifetime together. Taking a course with your mother is a great way to get closer to her and to strengthen the connection that you already have with her.
Try going on a hike:
If your mother enjoys being outside, you should take her on a hike. Pick a path that leads to a waterfall or one that has beautiful views. Bring plenty of water and snacks with you, and make sure to wear shoes that are comfortable. Hiking is a wonderful activity that allows you to spend quality time with your mother while also getting some exercise, appreciating nature, and being outside.
Plan a movie marathon:
If your mother enjoys going to the movies, you should throw a movie marathon for her. Determine a topic or category, and then gather all of her favorite kinds of movies. Prepare some popcorn and your favorite snacks, and then settle in for a relaxing night in front of the television. Those individuals who have a strong desire to spend more time at home with their mothers should seriously consider selecting this option.
Visit a Museum:
You should take your mother to a gallery or a museum. This is a wonderful opportunity to spend quality time with one another while gaining new knowledge. Pick a museum or exhibition that you two find interesting, and then take your time looking through the various collections there. On Mother's Day, the admission fee to many museums is waived entirely, and others offer reduced rates.
Plan a surprise getaway: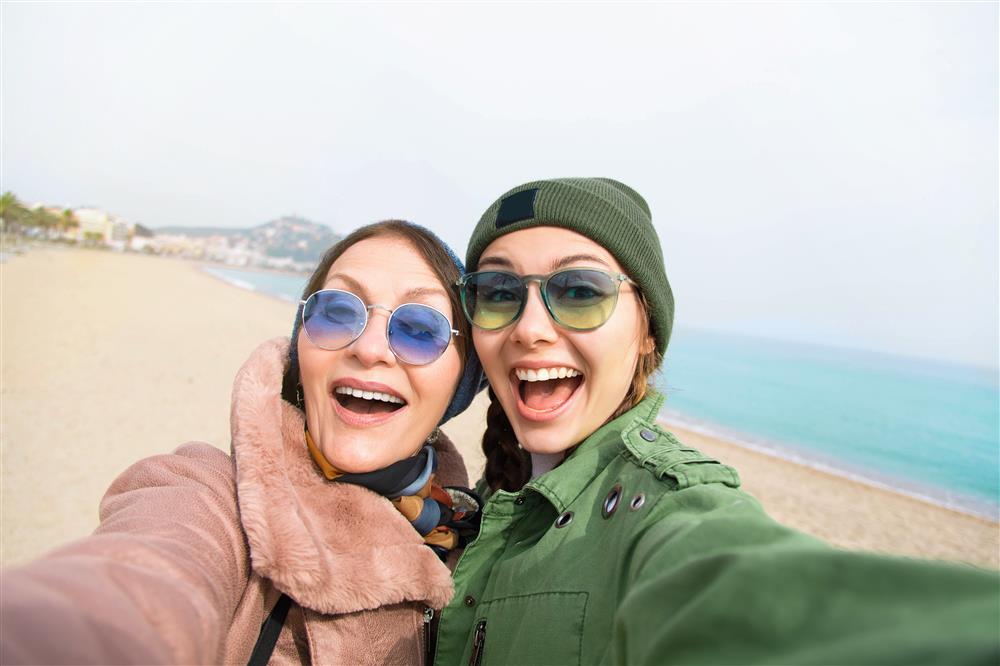 Make your mother's Mother's Day extra special by organizing a trip as a complete and total surprise for her. This could be a weekend excursion to a city that is close by, a staycation at a five-star hotel, or even a vacation to another country. Be sure to plan everything in advance, including your mode of transportation, where you will stay, and the activities you will participate in. An unexpected vacation is a wonderful way to show your mom how much you care.
Volunteer Together:
Volunteering with your mother is a great way to give back to the community. You and your mom should decide on a cause that is important to both of you, such as volunteering at an orphanage or an animal shelter. Volunteering together is a great way to strengthen relationships while also making a positive impact on the lives of other people.
Go for Wine-tasting:
If your mother enjoys wine, consider taking her on a tour of local wineries or a wine-tasting event. You will be able to try a variety of wines and gain knowledge about the process of making wine. There are many wineries that provide tours and tastings; some of these wineries even have restaurants or picnic areas on the premises. For those who want to spend the day with their mother doing something sophisticated and relaxing, wine tasting is an excellent option to consider.
Arrange a Cooking Challenge: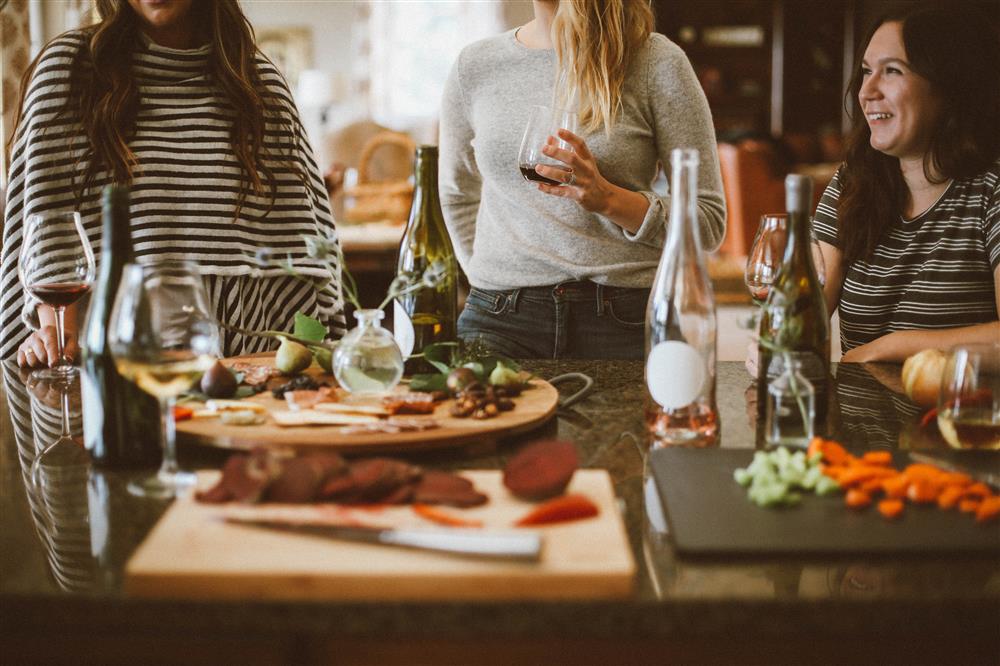 Throw a cooking contest for your mom and see how she stacks up. To determine who can come up with the best dish, select a topic or an ingredient to work with. You may also ask other members of the family or close friends to serve as judges for the competition. Those individuals who are interested in engaging in some amiable rivalry in addition to having some fun in the kitchen should strongly consider selecting this activity.
Arrange a DIY Spa Day at home: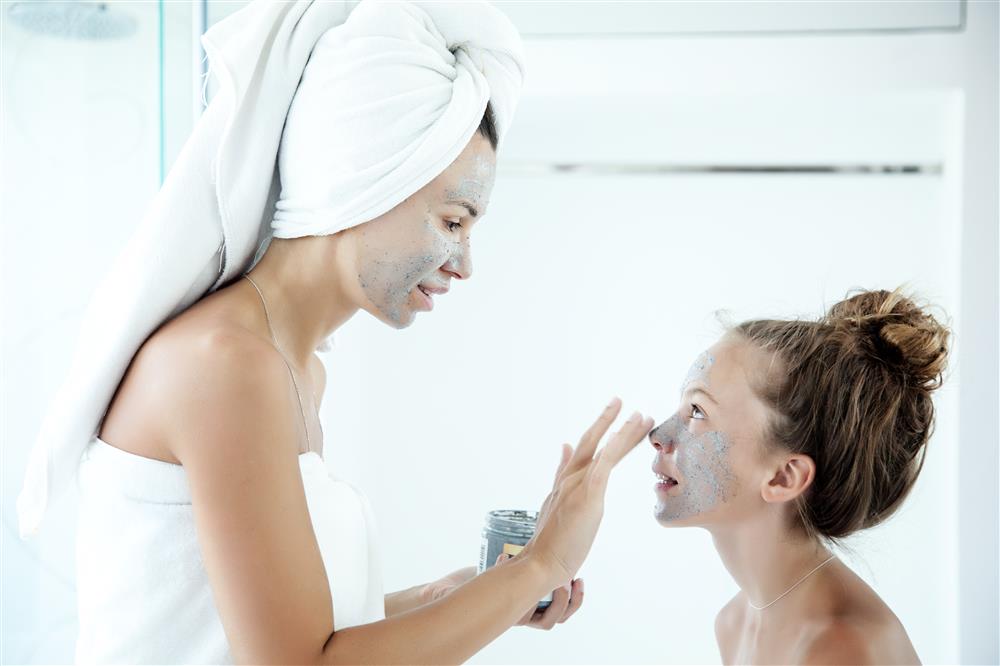 This option is for people who are homebodies and would like to enjoy the special day at home instead of going to a spa. Make your own relaxing day at the spa at home. Create a soothing environment by lighting candles, playing soothing music, and diffusing essential oils. Using natural ingredients, you can create your own face masks, scrubs, and even bath bombs to use in the tub. People who want to have a relaxing day at home while also being creative have a great option available to them in the form of a do-it-yourself spa day for Mother's Day.
Plant a Garden Together:
Plant a garden together with your mom. Begin by deciding on some plants, flowers, or herbs that the two of you find appealing, and then get started. You can also spruce up the appearance of the garden by adding some colorful stones, ornamental figurines, or bird feeders. The cultivation of a garden provides a wonderful opportunity for people to spend quality time together while also contributing to the creation of something lovely.
Go for a Bike ride together:
If your mother enjoys riding bicycles, you should take her on a ride through a beautiful area. Pick a path that either offers stunning vistas or is a dedicated bike trail. Be sure to bring some water and snacks with you, and don't forget to wear helmets. Enjoying the fresh air and getting some exercise at the same time can be accomplished very well by going for a bike ride.
Participate in a Photography Workshop:
You should take your mother on a tour of your city or town that focuses on photography. While you are receiving instructions on photography, you will have the opportunity to visit some of the most photogenic locations and landmarks. You can create your own itinerary, or you can take advantage of the guided photography tours that many cities offer. Those individuals who are interested in having some collaboratively enjoyable creative experiences should strongly consider signing up for a photography tour.
Arrange a Game Night:
Organize a night of games with your mother if she enjoys participating in such activities. Pick out some of her favorite games, whether they be video games, card games, or board games. You can also prepare some snacks and beverages to enjoy while you enjoy the games with your mom. People who want to have some lighthearted fun together are well served by choosing to play a game as their activity of choice.
Enjoy a Performance or Concert together:
Give your mother the gift of seeing her favorite band or musician perform live by taking her to a show or concert. Look at the local listings to find out what shows or performances are coming up soon. Be sure to buy your tickets in advance, as well as make arrangements for your transportation and accommodations, if necessary. A concert or show is a great way to show your mom that you care about her interests while also providing an opportunity for the two of you to enjoy some entertainment together.