Dedicating life to ceramics is a passion, a way of being.
My inspiration is directly the nature that I like to observe and contemplate. In my walks, in the woods, or on the beaches I always find interesting details and shapes that capture my attention...
For many years I loved shaping the clay with my hands ... I like to feel the connection with the earth and with it to tune into the sound of the forms of Nature.
Yes, I think that everything has a sound, a vibration ... There is a sound of forms that makes the strings vibrate inside us and makes the essence manifest to us. No doubt we can "feel it" and feel part of it ...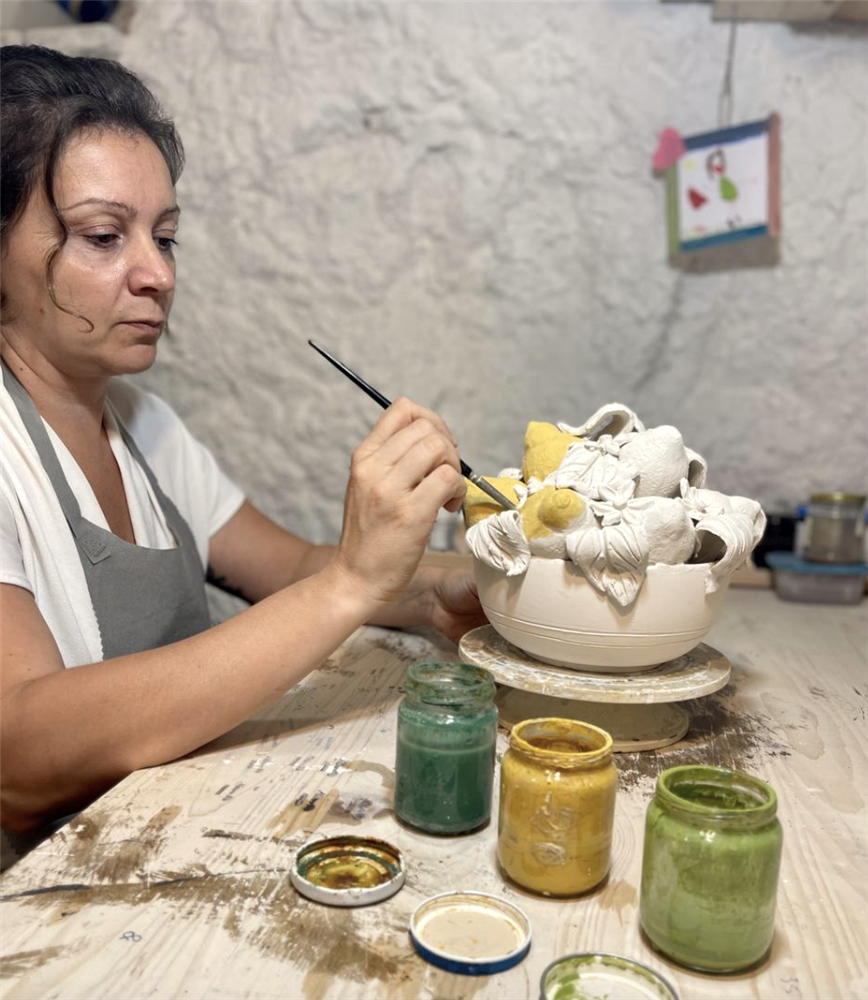 Hi, I'm Maria Aurora Manetti! I studied at the art school in Florence, Italy, and followed specialization courses in the ceramic sector in Italy and Portugal. For twenty years no I have been using ceramics as an expressive tool and a form of art, a tool with multiple possibilities and methods that still leaves me free for creative experimentation. I shape the earth with my hands, create my
models and reproduce them using self-produced plaster casts. My inexhaustible source of inspiration is Nature, its forms and processes and
I believe that only she is the true artist. All of us who try to imitate it are only artisans...

The idea of ​​wearing jewelry is archetypal, primitive, magical. Since ancient times, we have used ornaments such as talismans to attract the forces of nature to gain protection, win battles or define our identity. Nature'sWit jewels are the fruit of observation and contemplation of animal plants, fruits of our wonderful world. Wearing them is a ritual that recreates the ancestral bond of belonging to nature to feel at one with it and with its power...